Helpful Buyer's Guide For Purchasing Handicap Equipment
A disability can happen to anyone and knowing the right information to buy the right handicapped equipment is crucial to maintaining independence and freeing yourself from unnecessary pain. Do you need help deciding the proper handicapped equipment that would best fit your needs? If so, then here are some questions to consider before purchasing.
Does it fulfill my needs? Will I be able to use it? Is it affordable? Is this equipment for a temporary or permanent disability? Will it fit and can I install it myself? Does it meet ADA Guidelines? If applicable. Does my Insurance/Medicare cover it? This last question needs to be answered if you need your insurance to cover the costs.
So, what devices does Medicare cover? For other handicapped equipment like a cane, bathing aids, handicap grab bars, handrails, crutches, handicap walkers, manual wheelchair, electric power wheelchair or scooter, bathroom and handicap toilet equipment, they must be required use in your home.
Here are the specific requirements:
Have a health condition where you need help with activities of daily living like bathing, dressing, getting in or out of the bed or chair, moving around, or using the bathroom.
Be able to safely operate and get on and off the wheelchair or scooter.
Be able to see their surroundings.
Be mentally able to safely use a scooter, or have someone with you who can make sure the device is used correctly and safely.
The equipment also must be useful within the physical layout of your home (it can't be too big or blocked around your home).
You must have a medical need for Medicare to cover a power wheelchair or scooter. 80% of the Medicare-approved amount, after you've met the Part B deductible is paid by them. You pay 20% of the Medicare-approved amount. Medicare won't cover this equipment if it will be used mainly for leisure or recreational activities, or if it's only needed to move around outside your home. Find out if you qualify for wheelchair assistance.
Recommended Handicapped Equipment Gifts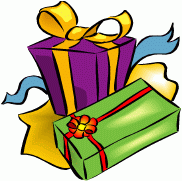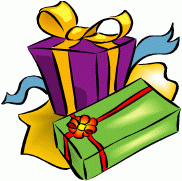 This is a list of recommended handicapped equipment gifts that every household should consider regardless of someone's abilities. They make the home environment safer, convenient and more independent bound.
If you are thinking of birthday gifts, Christmas gifts or just a special gift that shows thoughtfulness for a handicapped individual, consider these following items. They will make the person be more independent and know in their hearts that someone cares for their well-being. For an affordable quick gift idea, check out our list of handicap devices under ten dollars.